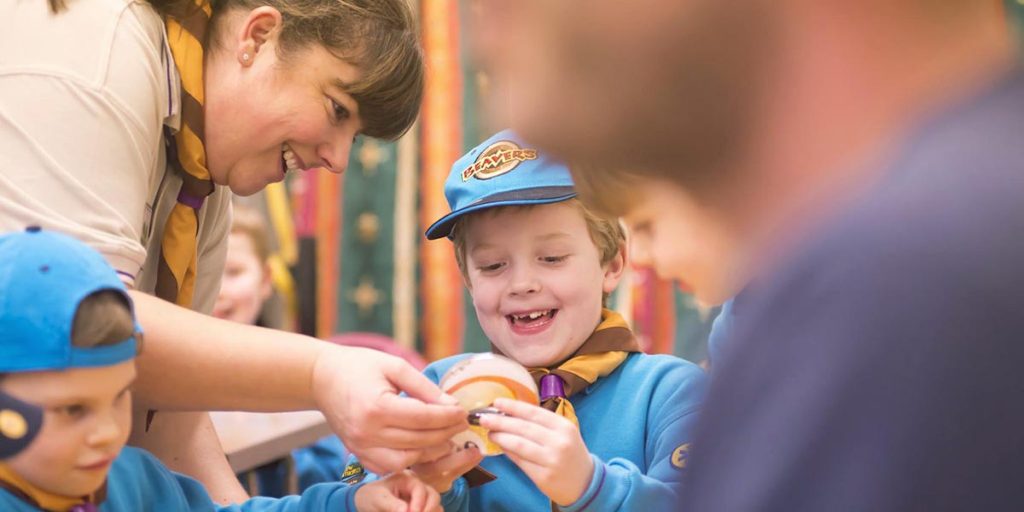 We're always looking for new Leaders and Assistants to help with our busy and exciting Beaver, Cub and Scout sections.
Who are we looking for?
Anyone interested in working with our children and helping them enjoy interesting activities and develop their life skills. Don't be put off if you can't tie a knot or light a fire; the young people learn these skills and so can you! All we need are responsible and interested adults who can give up some time – and the amount of time and the level of involvement can be varied to suit you.
You don't have to be the parent or guardian of a youngster in our Group – in fact you don't need to be a parent at all, just be over 18 and pass a DBS check. No special skills or experience are needed – full and comprehensive training will be provided.
What's it like being a leader?
Each section (Beavers, Cubs and Scouts) has 2 or 3 leaders which would normally be a leader in charge with one or two assistants. Sometimes we use a parent rota too.
The primary responsibility is to look after the young people & run a programme of activities based on the Scout Association model. The Leader in Charge will normally do the record keeping (using an online system) & dealing with section funds in conjunction with the Group Treasurer.
The main time commitment is the weekly meeting (between 1 hour 15 mins and 2 hours depending on the section) in term time plus some preparation, planning & set up time. There are also regular sleepovers and camps and weekend activities, but not all leaders will attend all of these as long as the minimum adult/child ratios are maintained. There are also a few meetings to attend (usually one per term) but again not all leaders need attend all of the meetings, as long as at least one leader from each section attends.
You are also required to undertake some modular training (over a period of up to 3 years). Your training will depend on any pre-existing knowledge & skills you may have.
Ready to find out more?
The Axe District Scouts website has more information about the Benefits of Volunteering but if you're already as excited as we are about helping our young people gain Skills for Life then please get in touch using our contact form: